Welcome to the "City of Witches" universe! You'll go on an action-packed journey through the shady Mexican drug trade with this gripping book by Gary Nei. Not to fear, though; there are moments of humor and witty dialogue that will keep you smiling and entertained throughout. You'll meet a diverse group of interesting people, including a captivating White Witch named La Bruja Blanca who lends the narrative a hint of romance. Everyone will enjoy "City of Witches," whether they enjoy romance, humor, action, or suspense.
City of Witches novel is a thrilling story with a lot of twists and turns. You will see throughout the tale how a protagonist deals the conflicts with a Mexican Drug Dealer and solve them with a huge struggle. It is a masterpiece of writing by the author, Gary Nei. The book is not too long as it only consists of around two hundred worth reading pages. So take a seat, unwind, and be ready to be fascinated by this engaging book!
The plot of the City of Witches Novel:
This book is a fascinating read. The plot is very interesting. You will see that there are numerous plot twists and turns in the book. The story is written well, and the author managed to create a really captivating story. The characters are well-developed, and you will learn a lot about them throughout the story. The descriptions are vivid and the story is told well. You will enjoy reading this book as you will be hooked by the story.
In order to have a better understanding of this book, it is important to know who the main character is. He is named Tommy Romero. He is a popular driver and becomes the mayor of Laredo. He is attacked by an invulnerable drug dealer named Estaban Ruis Flores.
The book begins with him being captured by a mysterious White Witch, who calls herself La Bruja Blanca. La Bruja Blanca is able to help Tommy out and saves his life. After this, La Bruja Blanca tells Tommy that he must defeat Estaban Ruis Flores before he can leave. To do this, he must find Estaban and defeat him.
Characters |City of Witches Novel:
The characters in the book are very interesting. They are very real and believable. There is no character that you cannot relate to. They are unique, and they make you wonder about their personalities. Each of the characters in "City of Witches" has their own distinct goals and personality quirks, and they are all well-developed and multi-dimensional. As readers, it is simple to root for and care about them because they are all flawed and sympathetic.
Tommy Romero (Famous Driver):
The main character of "City of Witches," Tommy Romero, is a well-known driver who is elected mayor of Laredo. He is a charismatic and powerful person who isn't scared to face the perilous Mexican drug trade.
Estaban Ruis Flores (Mexican Drug Dealer)
The enemy of the book is Estaban Ruis Flores, a merciless and impregnable Mexican drug dealer who poses a serious threat to Tommy and his comrades. His goals and history are gradually exposed throughout the narrative, making him a complicated and compelling figure.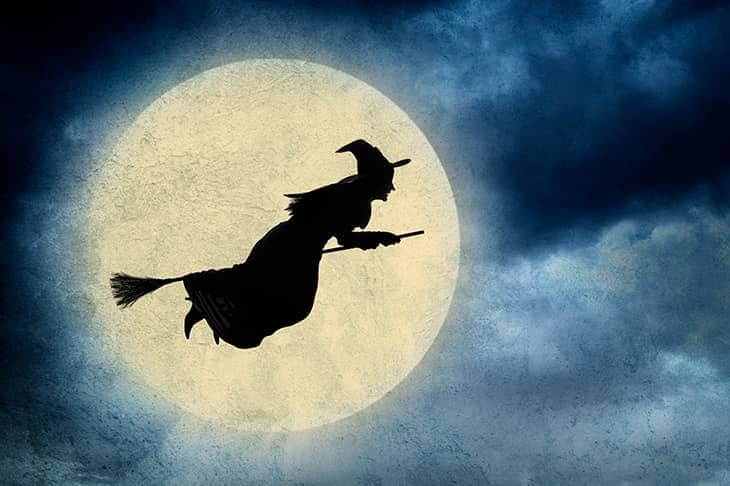 La Bruja Blanca (Mysterious White Witch):
Tommy's ability to survive his confrontation with Estaban is significantly aided by the enigmatic White Witch known as La Bruja Blanca. Her mysterious nature and potent magic make her an intriguing character, and the romantic tension she has with Tommy raises the suspense level even further.
Genre and Specialities Of the City of Witches Novel:
Solid plot for an R18-rated book.
The author's writing is engaging and has excellent world-building.
Action-packed scenes
The main character is influential yet not OP
Well-written and commendable R18 scenes
Positive character dynamics
The characters are well rendered, each with a distinct history and personality.
Action and Humour:
You won't put the book down once you start reading the City of Witches novel because it is so captivating and action-packed that you will finish it in one sitting. You will be taken far inside the seedy Mexican drug trade. The book's comedy will keep you interested and make the mafia world seem less harsh.
Touch of Romance:
La Bruja Blanca, a white witch who is both frightening and alluring, is one of the main characters. There is a hint of romanticism, which the author so masterfully depicts. Every character in that novel just seems to be moving before your eyes like a movie reel as you read it as if you were painting a picture.
Spellbinding End of the City of Witches Novel:
You will be amazed by the author of "City of Witches" since he has refined his ability to convey the many circumstances simply. The novel's concluding chapters, which are so enthralling and engaging, are its most crucial sections. It's not like the author just leaves it hanging there at the conclusion. It's not a tragic tale, so don't worry. The novel's conclusion is generally joyful and satisfying. I have also written another article on the same themed novel Our Tyrant Became Young Spoiler | The Astonishing One, I request you to must give it a read!
More About the Novel:
Conclusion:
Finally, "City of Witches" is an exciting book that will keep you on the edge of your seat the entire time. The author creates a vivid universe and has a captivating writing style that brings the characters and tale to life. Your interest in the novel will be maintained by the combination of action, humor, romance, and tension, and the conclusion is both rewarding and mesmerizing.
Fans of the thriller and suspense genres will enjoy "City of Witches," as will anybody who enjoys well-rounded characters and imaginative world-building. The book provides a realistic portrait of the violent underworld that exists within Mexican drug smuggling. La Bruja Blanca is a fascinating character because of her seductive and enigmatic demeanor. The book is interesting to read for a wide spectrum of readers because of the author's skill at balancing humor and action throughout. Overall, "City of Witches" is a well-written, suspenseful book that is certain to leave readers with long-lasting impressions.
FAQs:
What is the plot of the city of witches?
Tommy Romero is a popular driver and mayor of Laredo who is attacked by an invulnerable drug dealer named Estaban Ruis Flores. La Bruja Blanca saves him and tells him he must defeat Estaban before he can leave.
Who is the author of City of witches?
Gary Nei is the author of the novel.
Write about the character of the city of witches.
There are 3 major characters in the novel;
Tommy Romero is the Famous Driver in the novel
Estaban Ruis Flores is the Mexican Drug Dealer
La Bruja Blanca is the Mysterious White Witch